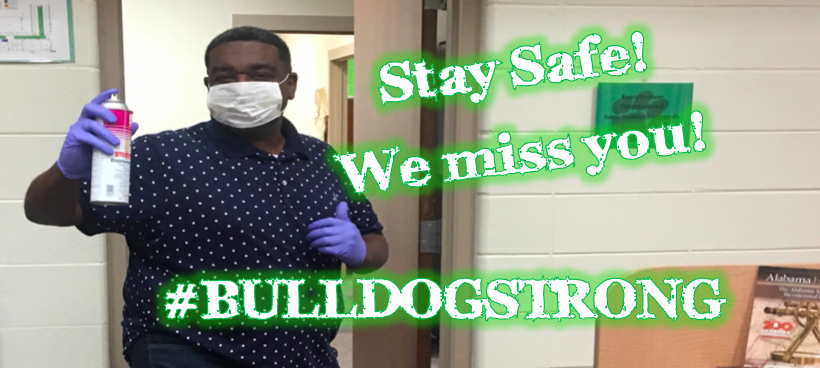 From Nurse Darbi...
Any parent that needs to bring their child's medication(s) to school or update medical paperwork (ie. Individualized Healthcare Plans for asthma, seizures, allergies, diabetes, or other health condition) please call Nurse Darbi on Monday 8/3/20 at 569-1596 ext. 42007 to schedule an appointment time to meet with her next week. If no answer please leave a message with your name, student's name, and number where you can be reached. You can also contact her by email darbi.labencki@elmoreco.com. Appointments will be scheduled in 15 minute increments.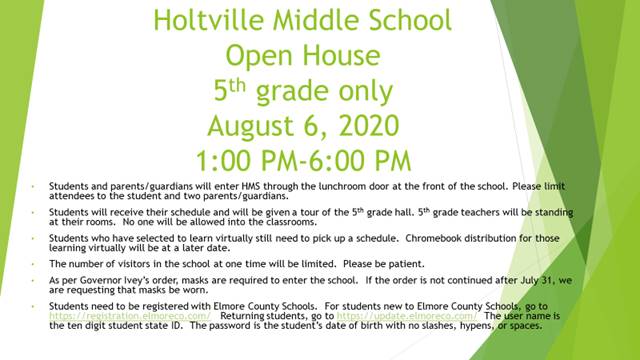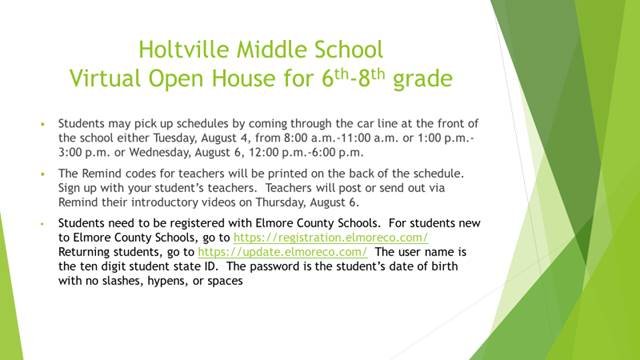 2020 Reopening of ECPS and HMS
Information and FAQs on what to expect for the new school year.
NEW STUDENTS ONLY
Online enrollment is now open for new students only. Click the image below to be taken to the website.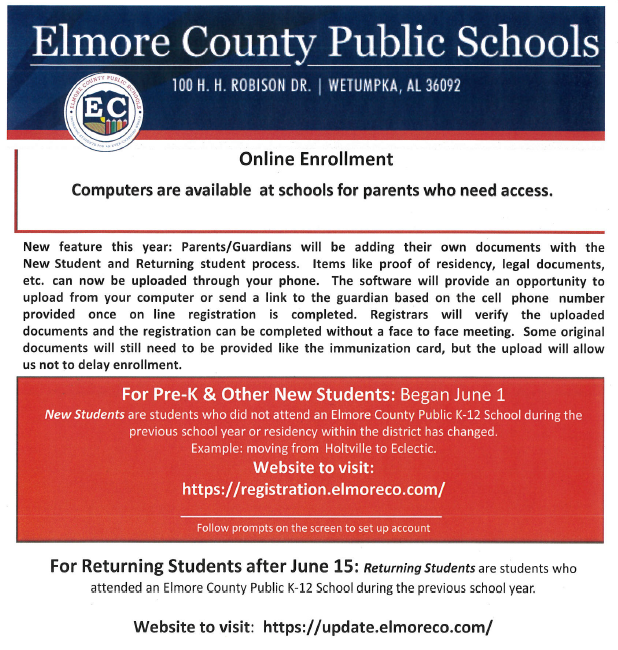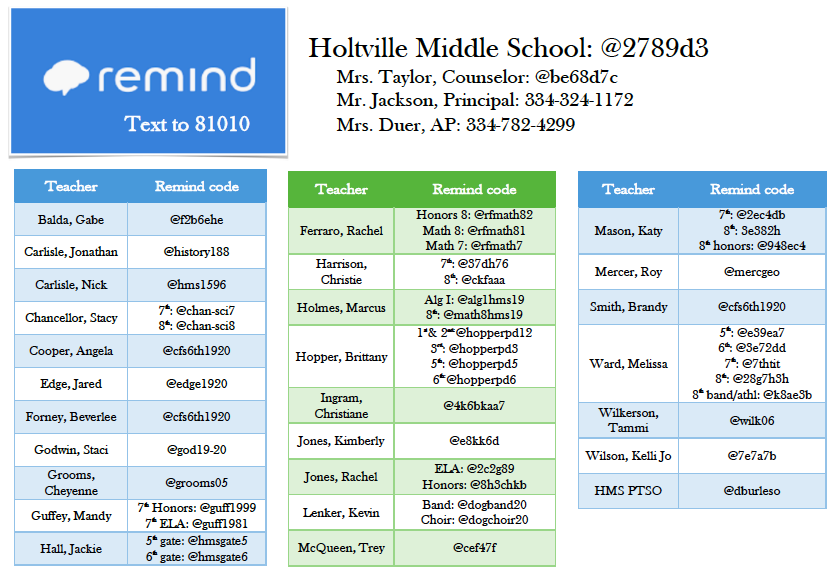 Parents Tips from Central Office
For more helpful information click the LEARN MORE button!
Parent Survey
We are in the process of conducting an evaluation of our Title I Parent and Family Engagement program, and we would like to know what you think. Please take a few minutes to complete the survey. The responses will be used to improve next year's Parent and Family Engagement program. Click 'learn more' to begin the survey!